In the heart of the forge, a core of exceptional oak - 16/11/2017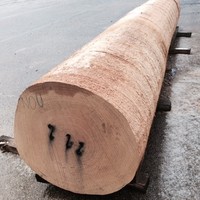 The Taillanderie of Nans-sous-Sainte-Anne (in the Doubs region) is an old edge-tool making factory where were made the sharp tools (forgery, billhooks, etc…) for the farm labor.
An ingenious system of bellows, paddle wheels and gearings activates hammers which crush the metal. To build up the central axis of this system, EUROCHENE Oak Sawmill supplied a core of oak made in a straight 6m long log with a diameter of 1.20m. Its sapwood was removed with a debarking machine.