Oak beams for your well-being - 20/03/2018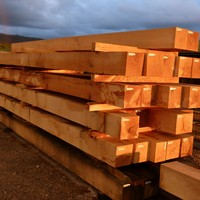 The beam market is growing fast, in the field of houses and buildings construction, cellars as well as interior design.
French oak, without treatment and with a clear and warm natural color offers healthy and comfortable atmospheres of life. EUROCHENE sawmill can supply you with 2 to 14m long beams, and upon request, pre-dry them for a few months or plane them.
Find the data sheet at the following address: http://en.eurochene.com/oak-wood/p/beams-sleepers/oak-beams-structures-grade-q-p-1/