BEECH from France, easiness to machine - 30/09/2020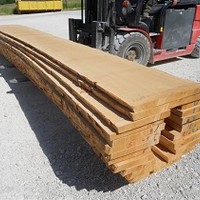 The beech sawn by EUROCHENE sawmill stands out from competitors.
Our log buyers select forests to supply our customers with white beech easy to machine indeed, our French Beech is harvested in low altitude coppices with standards, where special soils are found.
Selected unedged boards and boules of BEECH are available either in A, B as well as quality S (special veneer grade), dried on anti-stain sticks.
We give priority to the whitish natural colour of BEECH however a pinkish nuance can be provided too thanks to a light steaming process.