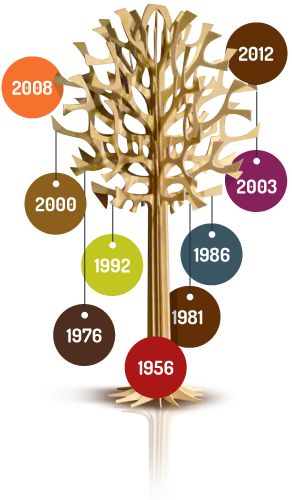 1956 : Alphonse Julien sets up a roundwood business for turners in Jura
1976 : He establishes an Oak and Beech sawmill and installs 4 kilns
1981 : The development of ready-to-use dried dimensional stocks confers high added value. Export initiatives begin
1986 : Eric Julien and his 3 brothers establish a PLC and automate the sawmill strips as well as planing and the diversification of species are launched
1992 : A biomass boiler is purchased to increase the drying capacity. New storage buildings now house 15 000 m3 of boules.
2000 : A storage area of 30 000 m3 of wood preserved by water-sprinkling. New products such as dried square-edged boules then panels are proposed.
2003 : A high capacity vacuum kiln is commissioned, the 1st in France; this completes the drying capacities. The manufacturing of antique parquet begins.
2008 : Decking strips for outdoor creations (terraces , bridges..) are marketed thanks to an innovative heating process.
2012 : Low temperature pre-driers are installed and electric fork lift trucks take into account technological and environmental advances.
AN INTERNATIONAL-SCALE FAMILY TRADITION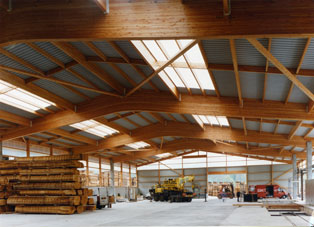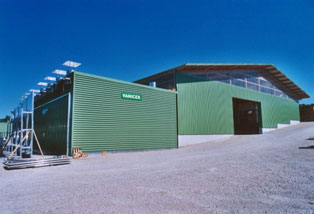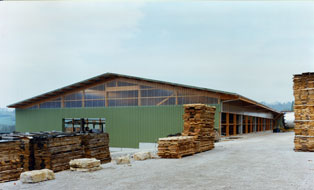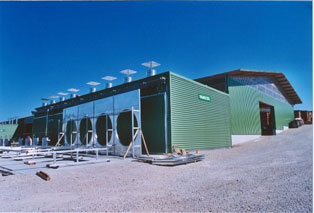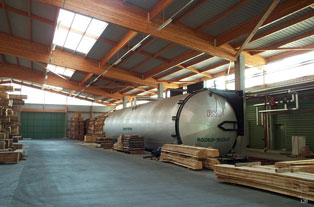 After the Second World War, Alphonse JULIEN, then an orphan, with his 2 brothers Fernand and Louis, set up a logging business to supply the town of Lyon with wood fuel. In 1956, they specialised in supplying wood for wood turners in Jura.
He passed on this love for wood and the forest to his children, getting them involved from a very young age.
In 1976, he built a sawmill producing beech planks for these turners. The company expanded at the instigation of one of his sons, Eric JULIEN; three of his brothers joined him.
Pascal controls the technical aspects of the manufacturing process; Rémi, through his knowledge of the material, ensures that the quintessence of the wood is captured; Dominique supervises the maintenance of the high tech materials.
This family solidarity is the key to the company's constant dynamism and renewed innovative capacity.
The supply of dry products, sized, ready to be assembled within deadlines compatible with those of industrial furniture manufacturing factories is totally new in 1980.
The Eurochêne sawmill, which has continued to innovate with the tripling of its drying capacity, its biomass boiler, its automated sawing line and product design, ranks among the top high performance companies.
Markets change, trends evolve: the company anticipates, adapts

The market is going global: each year the company prospects new countries

Wood is being increasingly used outdoors; Oak and Acacia assert their assets in relation to unsustainable tropical wood.
The company operates in France and in around fifty countries worldwide promoting French oak through excellent quality products.
Located in the heart of the Jura countryside, in a village with a church dating back to the 11th century, the company protects its environment.