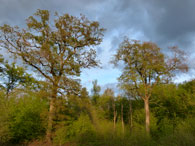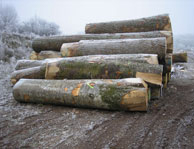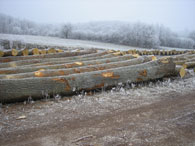 Quality supplies
Eurochêne specialises in sawing large diameter, long Oak and Beech logs as well as rare and precious species such as Sycamore, Ash and Cherry.
Their main suppliers are the government, local authorities as well as private owners; most of their forests are PEFC-certified to certify sustainable forest management.
This certification cannot replace FSC certification.
The company focuses on high quality forests in relation with careful silviculture over several generations, located in Eastern France. It favours Oak high forests: Fontainebleau, Citeaux, Bertrange and coppices with standards for Beech: local forests in the Franche Comté region.
The wood is purchased through computerised public auctions in the form of a competitive bidding process with the lots being sold to the highest bidder.
We manage the logging as well as the transport of the raw material. We organise the phasing of the work in order to respect the moon and deliver freshly harvested raw materials to the sawmill.
The logging residues are used as biomass for the production of renewable energy.
Do you have wood to sell?
The Eurochêne sawmill purchases batches of good quality logs of a minimum volume of 50 m3 (or 2 lorry loads), as well as forest ownership.
To present us your offer, please return the following form duly completed.