New quality at Eurochêne : "PRESTIGE" - 02/03/2022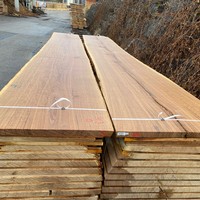 The new "PRESTIGE" quality comes from the largest and most beautiful forests in France, sustainably managed and PEFC certified.
Oak logs have big diameters and great lengths.
Selected boards from PRESTIGE quality is intended for decoration, renovation, to embellish and restore beautiful residences and castles as well as wine cellars.
This exceptional material is rare. Enjoy it!