EUROCHENE Stand E3. Hall 2 in Nantes, the 1,2,3 June 2022 - 10/05/2022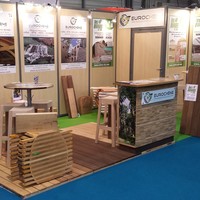 The CARREFOUR INTERNATIONAL DU BOIS, inescapable appointment of the international wood market, will be held in Nantes from 1 till 3 June of this year.

The oak sawmill EUROCHENE will exhibit its flagship product line : BEAMS, BOULES, SQUARE-EDGED BOULES, BOARDS, fresh cut but also kiln dried and DIMENSIONAL STOCKS sawn from dried boards. Specialist of Burgundy oak, the sawmill offers French oak with light color, French beech with natural white color or steamed and French ash.
Find us: HALL 2 – Stand E3